Today I found myself agreeing with "blue Labour" peer Maurice Glasman.
Maurice Glasman
At a Labour conference fringe meeting earlier today Lord Glasman, well-known for his highly contraversial views, put forward some, in my opinion, very enlightened ideas on the universities versus colleges debate (see article in The Guardian, and don't let the headline put you off). Lord Glasman suggested halving the number of universities in the UK and turning one half into technical colleges. He added that courses such as medicine and law – often seen as the preserve of those who can afford a private education – would be placed at vocational colleges, and implied that this would help put a stop to the idea that a university degree is better than a vocational qualification.
  Educational snobbery? The Bridge of Sighs at St John's College, Cambridge.
  Cambridge University is ranked second in the Times Educational Supplement's top European   universities  2011-12.
  Courtesy of Treye Rice (http://www.flickr.com/photos/treyerice/5882085685/).
It is my belief that vocational education is in desperate need of a revival. Thanks in part to the increasingly poor availability of apprenticeship schemes (once the norm for most over-16s) and the government push for rising numbers of young people to opt for a university education, students are enrolling at university without even considering other options. Schools mindlessly direct their pupils to university prospectuses in order, I suspect, that their annual league tables reflect a growing number of alumni destined for greatness at ever-spiralling numbers of UK universities. Numerous former polytechnic and technical colleges have opted for university status – and the prestige that comes with it – at the first opportunity, adding more traditional arts subjects (with no formal career-paths) to their existing range of more practical, professionally-focussed courses with the result that more and more graduates with good degrees are leaving university and finding themselves unable to find graduate jobs.
The young population of today, perhaps more than ever before, need courses that offer a better chance of employment relevant to their qualification once completed. In order for these to appear, and be utilised effectively, the snobbery surrounding the idea of a university education must end. Lord Glasman, on this issue (underline, bold type) I'm with you.
This month saw the launch of "Naked Fashion", a volume produced by the sustainable fashion house People Tree in collaboration with designers including Laura Ashley, Orla Kiely, Vivienne Westwood and Emma Watson, to raise the profile of ethically-responsible fashion and provide inspiration for those wishing to make a difference.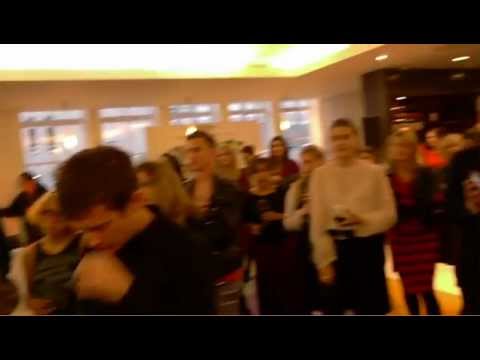 Naked Fashion book launch
In the contemporary age – so aware of the importance of the environment and so eager to challenge human rights abuses – I am baffled as to why the consumer mindset of not knowing or caring where our clothes come from still prevails? Labels proclaiming that an item was made in India, Bangladesh or China may sound exotic, but we are all aware that a t-shirt that retails for £3 has not been produced ethically – and yet this is considered a selling point. In a 2004 interview for The Guardian, founder and CEO of People Tree, Safia Minney, listed the trait that she most deplores in others as "complacency in supposedly 'educated' people". I agree.
Purchasing power has the strongest influence on the high street fashion market, and simply thinking about the human cost of each potential new addition to one's wardrobe should be enough to want to do something about it. As the People Tree motto proclaims: "Fashion through Fair Trade can lift people out of poverty, give them a route to sustained employment, earn a living wage, develop their communities and invest in protecting their environment". In the current recession purchasing power is more important than ever in allowing ethical, grassroots fashion retailers such as People Tree to continue their good work. I know where I'll be putting my pennies.