Introduced to Glasgow City Council by Councillor Nina Baker in 2008, the Stalled Spaces programme will have its fourth birthday this autumn. This short film, created in April 2012, looks at one of the city's 'stalled spaces' success stories, Brechin Street's 'Back Garden'.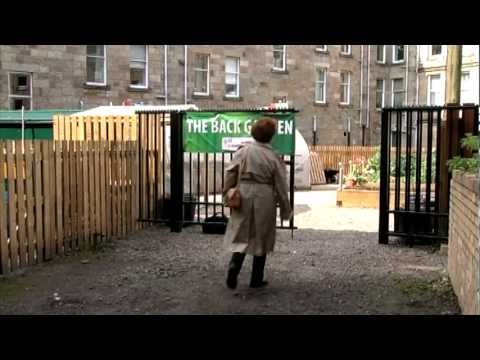 To find out more about the G3 Growers see http://g3growers.blogspot.co.uk/.
A short news package on the launch of the UK's first electric cars centre in Glasgow on March 5 2012.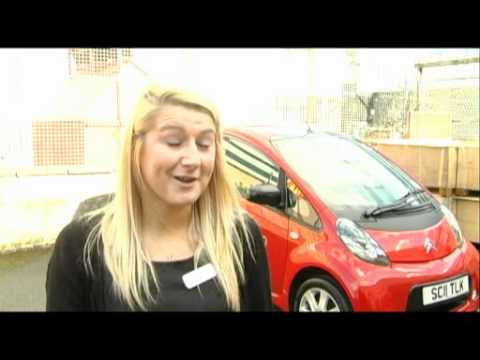 Green business is good business", said Energy Secretary Chris Huhne in his speech at last month's Liberal Democrat Party Conference. The coalition government has boasted of being "the greenest government ever" on more than one occasion – indeed, the environment featured highly in David Cameron's priorities as a leadership candidate, and DEFRA lists supporting a green economy as one of its top priorities – yet over the past two months the coalition government has made cuts to its green agenda with alarming rapidity.
First came George Osborne's bombshell that the UK will not reduce its carbon emissions any faster than other European states. Then came the controversial plans for increased speed limits on motorways. Next, the news that a carbon capture project at Longannet power station in Fife had collapsed for financial reasons, while the oil and gas project at Clair Ridge had just been granted £4.5 billion to enter its second development phase.
The Scottish government has had a more consistent green record, but concerns have been raised that if the SNP achieve their goal of independence green energy exports to England and Wales may be under threat.
There was a ray of (green) light at the end of the tunnel this week however. One would expect nothing less of the Rainbow Warrior III.
Greenpeace claims the flagship is its most environmentally–friendly yet. The ship's masts are designed to carry the maximum sail for the Warrior's size, enabling it to use wind as its main source of power. The ship's engines – a back-up for use in uncooperative weather – are sustainable, using excess heat to warm water and cabins. A biological filtering system for recycling 'grey' water and storage space for up to 59 cubic metres of waste water and sewage means no sea-disposal for the Warrior's crew. It even features an environmentally-friendly paint system.
The ship's predecessor, the Rainbow Warrior II, journeyed all over the globe during its lifetime, and the third-generation Warrior will be no exception. It is hoped that her green shipbuilding credentials will inspire the 'greening' of the shipping industry, the emissions from which Greenpeace's Executive Director John Sauven told the Guardian on Thursday are "of increasing concern".
The Rainbow Warrior III made her way across the Thames on Thursday, from West India Dock to the South Bank, on the London leg of her sea trials. Following her official launch from Hamburg last month the ship is to set sail for Stockholm, Marseilles, Genoa and Barcelona before arriving at the Earth Summit in Rio de Janiero. She will end her inaugural voyage in New York.
The Greenpeace website has high praise for the Rainbow Warrior III as "an icon of non-violent direct action and a beacon of hope for millions of people around the world."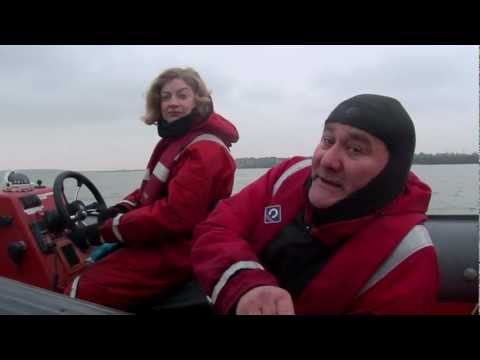 "
The Rainbow Warrior III visits London.
On Friday evening Glasgow Caledonian University hosted its third Magnusson Fellowship Lecture. This year's speaker was Dr Mary Robinson, whose employment history includes being the first female Irish President, and UN High Commissioner for Human Rights. She campaigns for climate justice, human rights and gender equality, and gave a truly inspiring speech to Friday's assembled audience on climate change and the need for fairness in successfully dealing with it.
Dr Robinson reminded her crowd that, despite popular belief, tackling climate change is not only possible through cutting economic activity. Instead, a "commitment to more ethical and equitable globalisation" is required. She declared the necessity of finding sustainable methods of meeting growing economies' energy demands so that real results can be achieved without nations being forced to compromise their right to development. She referred to the 1.4 billion people worldwide who have no access to electricity, maintaining that "energy cannot be something that only the wealthy can afford."
Dr Robinson then moved her argument on to the issue of food production. "The poorest countries are not climate resilient", she said, and with temperatures rising and increased instances of severe weather it is the poorest communities that suffer. She alluded to increasing food prices, which are currently at an all time high, and the increasing demand for agricultural land in order to feed the world's growing population. The result is deforestation, which severely undermines the work of climate change initiatives. She referred to several projects currently in development – including the UN's REDD+ programme - that would discourage deforestation by providing financial incentives to developing countries in return for maintaining their forests.
The role of gender in climate justice also formed an integral part of Dr Robinson's lecture. She stated her belief that, when catastrophe strikes in developing countries, it is women who hold communities together and develop methods of coping. It is also women, who make up the majority of subsistence farmers, that suffer most from so-called weather shocks. Dr Robinson claimed that resolving gender inequalities is "central to tackling climate change."
A "more ambitious" and "legally-binding" agreement is "critical", stated Dr Robinson, to minimise the effects of climate change. And action needs to happen fast. "Any later than 2015 and the risks of catastrophic climate change become too great."
Having begun this year's Magnusson Fellowship Lecture by emphasising Scotland's environmental role within the global community – "I am impressed by the role Scotland is taking as regards climate change" – Dr Robinson ended by encouraging Scots to "become champions of climate justice". She stressed that Scotland has "valuable experience to share" in adapting to climate change commitments, and highlighted the importance of developed countries leading by example.
A question and answer session, lead by BBC Scotland's Sally Magnusson, raised issues concerning the cost of implementing renewable energy initiatives. Dr Robinson responded: "This is where the future jobs opportunities are. We will see prices coming down as people move away from fossil fuels." To a question regarding the need for further subsidies to enable power companies to implement green technology, Dr Robinson proposed partnerships. Her example was between Scotland and Norway, and she stated that this is how "real change" comes about. In answer to various other questions Dr Robinson also emphasised the role that education must play in tackling climate change on an individual level. She said: "It should feature at every level of our education system", and added that: "We must not talk about the climate in general terms. Every individual must do three things: reduce, reuse, recycle."
This article appears on the Graduate Times website.
Courtesy of John Spooner (http://www.flickr.com/photos/johnspooner/)
Plans to up the speed limit on UK motorways from 70 to 80 miles per hour are currently under consideration by the government. With natural oil resources dwindling, increasing the speed limit is clearly not good news for the environment. But do the economic benefits outweigh the environmental consequences?
It is hoped that reducing travel time will provide a much-needed boost to the UK economy, but driving faster will mean motorists consume more fuel and produce higher vehicular emissions. The economy versus environment dilemma is rife once again, and this is clearly reflected in the on-going party conference season.
At the Liberal Democrat conference last week Energy Secretary Chris Huhne stressed the importance of not letting climate change become less of a priority in the face of fiscal crisis. He highlighted the importance of investing in green business to aid economic recovery, and pledged that the present government will be "the greenest ever". In contrast, Mr Osborne has indicated to the Conservative party conference this week that Britain is getting a raw deal from Europe as regards emissions cuts, and has determined that the UK will not reduce carbon emissions any faster than other European countries. His view is: "We are not going to save the planet by putting the country out of business."
It is clear that government is divided, and – if higher motorway speeds are permitted – that the Tories are dominating the discussion. Britain is shrugging off its responsibility to reduce greenhouse gases and stepping back from its position at the forefront of environmental policy in Europe. Climate change will not wait for the economy to right itself, and now more than ever we should be leading by example.