This month saw the launch of "Naked Fashion", a volume produced by the sustainable fashion house People Tree in collaboration with designers including Laura Ashley, Orla Kiely, Vivienne Westwood and Emma Watson, to raise the profile of ethically-responsible fashion and provide inspiration for those wishing to make a difference.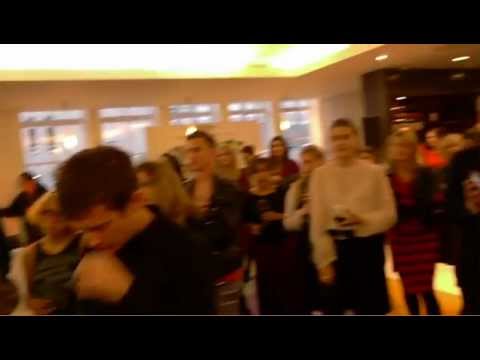 Naked Fashion book launch
In the contemporary age – so aware of the importance of the environment and so eager to challenge human rights abuses – I am baffled as to why the consumer mindset of not knowing or caring where our clothes come from still prevails? Labels proclaiming that an item was made in India, Bangladesh or China may sound exotic, but we are all aware that a t-shirt that retails for £3 has not been produced ethically – and yet this is considered a selling point. In a 2004 interview for The Guardian, founder and CEO of People Tree, Safia Minney, listed the trait that she most deplores in others as "complacency in supposedly 'educated' people". I agree.
Purchasing power has the strongest influence on the high street fashion market, and simply thinking about the human cost of each potential new addition to one's wardrobe should be enough to want to do something about it. As the People Tree motto proclaims: "Fashion through Fair Trade can lift people out of poverty, give them a route to sustained employment, earn a living wage, develop their communities and invest in protecting their environment". In the current recession purchasing power is more important than ever in allowing ethical, grassroots fashion retailers such as People Tree to continue their good work. I know where I'll be putting my pennies.